Your IT family agenda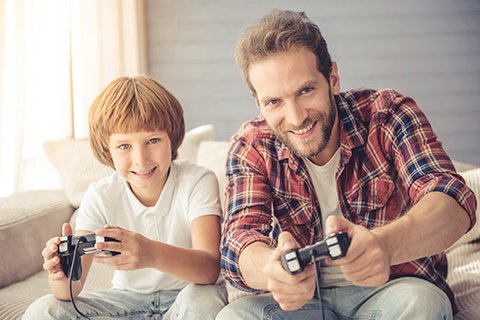 Your IT family agenda
How to agree on digital media rules cooperatively. Smartphone, internet and computer games are worrying families. See the workshop, the guidelines and visualize it. 
Regulating media consumption will support your kids' development and prevent teens from drifting away from their families. How much time is appropriate? Which games are appropriate? Especially computer games and smartphones are exciting and interesting for our children. They are having a hard time to stop or regulate it. Parents and children usually have different opinions about how much time is "normal" and appropriate. Especially teenagers often don't feel like spending too much time with their mobile phone. We as parents often feel helpless and don't know exactly how to deal with it. We have a hard time understanding our children's behavior and accepting it. Because we feel it is in contradiction to the other demands of life, and maybe to their development needs.
The effective solution that works in a long run is a solution that parents and kids develop together. Let´s start with a family internet workshop and visualize the results. It is the important first step and a clear regulation for your next one or two years - until you adjust to the age and developed resilience and responsibility of your children.