No more disputes with children about cell phones and gaming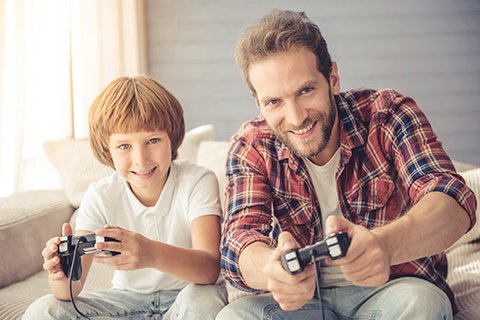 Video oben: Wie Du die Grundlagen schaffst, dass Deine Kinder sich sicher im Internet bewegen. Warum Du ein Handy anfangs nicht schenken sondern leihen (zur Verfügung stellen) solltest, und welche Gefahren im Internet Ihr kennen müsst. Denn nur ein aufgeklärtes Kind ist ein sicheres Kind.
Video oben: Kurze Zusammenfassung zum Familienworkshop "Bildschirmzeiten"
Die Workshops stehen in 2 Varianten zur Verfügung: schnell = Variante 1 oder ausführlich = Variante 2.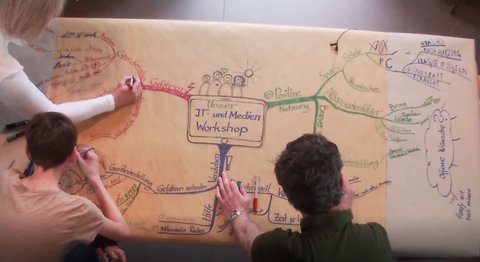 Variante 1: Ein schneller und simpler IT- und Medienworkshop mit Eurer Familie - nur 1 Stunde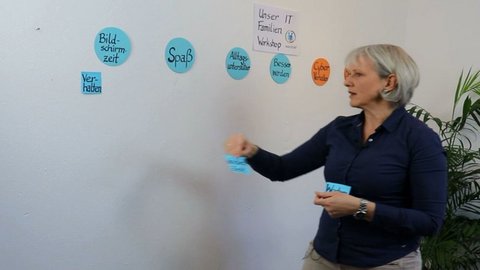 Variante 2: Vorbereitung des IT-Familienworkshops (Eltern ohne Kinder) Teil 1: Materialien und Themenwand vorzubereiten strukturiert den Ablauf und spart eine Menge Zeit.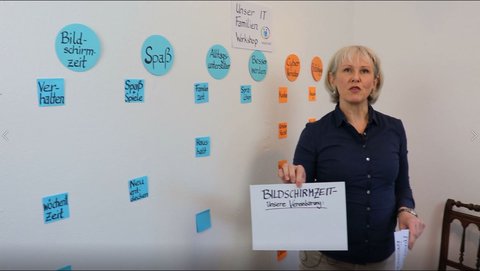 Variante 2: Vorbereitung Teil 2: Bereite die Zusammenfassung der Ergebnisse vor (Eltern ohne Kinder)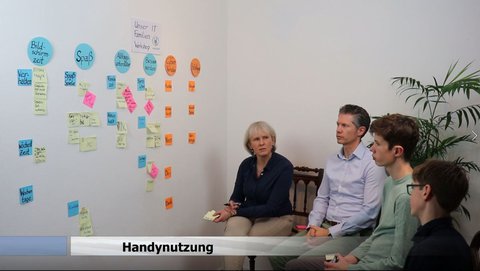 Variante 2: Familienworkshop Teil 1: Handynutzung & Screentime mit Vereinbarung, Internetnutzung mit "Besser werden", Spaß & Spiele, Alltagsnutzen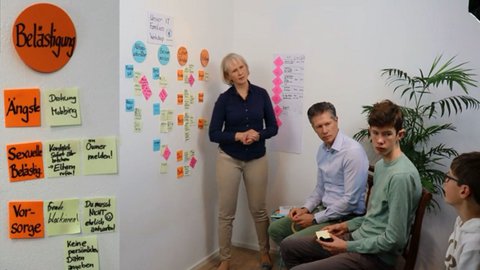 Variante 2: Familienworkshop Teil 2: Cyberverhalten, Belästigung (Mobbing, Spam, ...), Urheberrecht, Recht am eigenen Bild, Veröffentlichen. Zusammenfassung und Familienvereinbarung mit Unterschrift aller. Dokumentation der Vereinbarung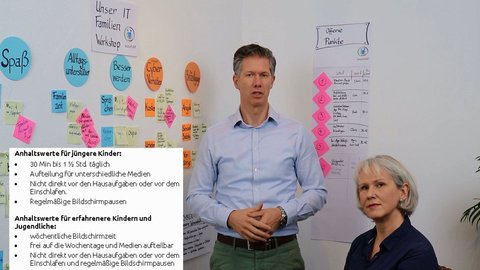 Variante 2: Zusammenfassende Tipps zum Umgang mit Smartphone und Spielen
Methodenkarte, Beispielergebnisse, Videos
Variante 2: Ausführlich: IT Workshop Onepager: Zusammenfassung des Ablaufs auf einer Seite

183.9 KB

Variante 2: Ausführlich; Methodenkarte für deine IT-/Medien-Familienagenda,

293.4 KB

Variante 2: Ausführlich: IT Workshop Ergebnis, Beispiel, Kinder 12 und 14 Jahre alt,

226.5 KB

IT Workshop Ergebnis als Übersicht, Beispiel, Kinder 10 und 12 Jahre alt

184.3 KB

Beispiel Offene Punkte als ToDo-Liste am Ende des Workshops,

517.6 KB
---
To access the training you need training access:
No more disputes with children about cell phones and gaming
How to agree on digital media rules cooperatively. Smartphone, internet and computer games are worrying families. See the workshop, the guidelines and visualize it. 
Regulating media consumption will support your kids' development and prevent teens from drifting away from their families. How much time is appropriate? Which games are appropriate? Especially computer games and smartphones are exciting and interesting for our children. They are having a hard time to stop or regulate it. Parents and children usually have different opinions about how much time is "normal" and appropriate. Especially teenagers often don't feel like spending too much time with their mobile phone. We as parents often feel helpless and don't know exactly how to deal with it. We have a hard time understanding our children's behavior and accepting it. Because we feel it is in contradiction to the other demands of life, and maybe to their development needs.
The effective solution that works in a long run is a solution that parents and kids develop together. Let´s start with a family internet workshop and visualize the results. It is the important first step and a clear regulation for your next one or two years - until you adjust to the age and developed resilience and responsibility of your children.