5 most important parent tips for school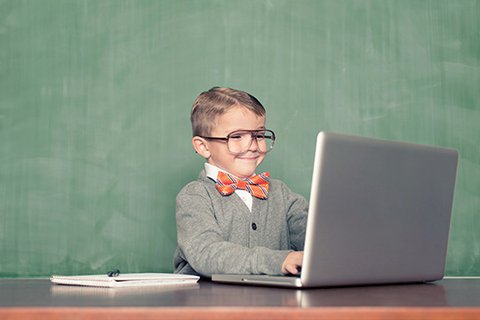 Our child needs a lot of time for homework and does not always do it reliably. Many things have piled up on the desk.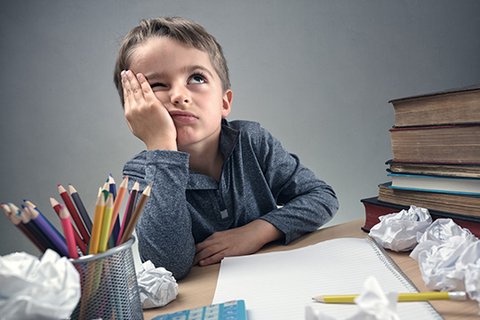 Homework is done at the dining table in the noisy kitchen. Loose sheets on different subjects are distributed chaotically in the school bag and on the desk. Our child has no clear structure for homework and learning and sometimes forgets homework. Of course, all parents want the best possible education and training for their child. However, children have different talents and different learning and development speeds. Sometimes it is difficult for us to coach them in an appropriate way and to help them to reduce the school stress. A structured workplace is often missing as an important basis.
Solution: Work environment and work methods - Optimize the learning environment and improve grading
Structuring the workplace according to the 5S method visualizes processes and creates a perfect learning environment for your kid. In addition you can discover innovative new learning methods like Mindmapping and Memorizing techniques. Your child is relieved, reliably and will improve grading. In addition, working ours for homework and the preparing for the next school day will drastically reduce. Due to this our children have more time to play!
Parents are the best coaches for their children!
Our tools and video coaching will show you how!
Don't forget, that workdesk structure is something that many of the parents generation never have learned. It may help you as parents in your jobs, too. Most importantly, it is a working technique for your kids, which they will internalize for their whole life. The Lean Management methods 5S and GoGemba are most efficient. 
5S is a method for a structured, visualized and tidy working environment for our kids. It is a worldwide standard in innovative offices.
GoGemba is a lean management method, which says: If you want to change something, you have to go where you want to change something and work on it with the users. We as parents are responsible for supporting the children with the best methods for managing their working environment. 
Mindmapping and other learning techniques will support these work environments.
How should my child´s workplace be designed? Our video training will show you details step by step.
Your journey
Select the right product easyfaM® Video Coaching
Use the easyfaM checklist, which supports your kids and you with checking what's right at your workplace.
Use the innovative 5S rules to rearrange your workplace, to define workflow rules and discover new learning techniques
Experience with easyfaM in everyday life

"Great relieve by means of easyfaM learning techniques. Most efficient for all kids is the 5S-desk optimising!" 
Arthur & Éva S., Geneva

"The 5S coaching with its checklist and on-site video should be mandatory for every pupil. Great effect!"
Gregor and Petra S., Salzburg

"5S is perfect help for our teens' learning: Lean structure keeps your mind clear. Even we benefited for our jobs!" 
Gabi & Reinhold M., Lindau