Disrupting Old Patterns of Thinking
It starts in the families. For business culture.
Order from above:
More agile, efficient and appreciative! 
But sadly, that's not happening, again... 
In almost every company and every administration there is this ongoing demand for "higher, faster, further", however without any major success in implementation. Christian Eineder, founder and managing director of easyfaM GmbH & Co.KG, shows why successful implementation is of existential importance, why the appeals often fall flat and which measures and which measures can still achieve the goal.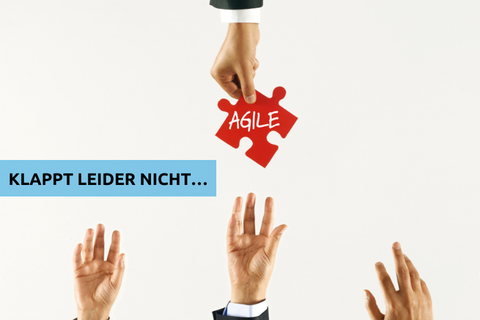 The Implementation is Essentially Important
In many administrations and companies, it has already become to show cautious successes every year and to report a few percent and report a few percent improvement at the end of the year. Reliable, planned on the safe side, without risk for shareholders for shareholders and employees as well as for the bonuses of the management. This constant perfection has given rise to hundreds of thousands of hidden champions and countless world market leaders in their niches. Unfortunately, the latter is increasingly history in Germany, because the low-risk reliability prohibits any questioning and redesigning of the own business model. It is the brake of a digital transformation in companies, because it would change business models and open up future opportunities, but requires capital risk and investment. Too few European companies have the necessary "bursts of courage", while competitors, especially from
Asia and the USA are increasingly getting far ahead of the game. The reason for this impetuous forging ahead? Further limits, fewer regulations, freedom to think, create and do. In keeping with the well-known motto "Thoughts are free", a motto by Hoffmann von Fallersleben, which he wrote in 1842 and the content of which has lost none of its topicality and has lost none of its topicality or explosiveness.
This trend has been observed for years. Recently, this development was even officially confirmed for Germany: In terms of digital competitiveness in 2021, Germany ranks second to last in Europe, just ahead of Albania (source: European Center for Digital Competitiveness ECDC, 9/2021) and second to last among the G7 countries, ahead of Japan. According to the study, the causes are poor availability of venture capital, poor digital skills among the population and a negative attitude towards entrepreneurial risk. In the companies, the causes are expressed as a compulsion to be reliable in the sense of risk-averse behaviour with high reporting costs, as well as a cautiously distrustful corporate culture in the sense of communication and working methods. If, for example, "the old guys" are always right, then this stifles the wealth of ideas of the young up-and-coming talents and communication at eye level. This regularly leads to the silent death of many innovations and new business models, which goes unnoticed for years from an internal perspective because hardly anyone dares to look outside. Only the ever dissatisfied sales force keeps complaining that the market has changed. As a result, some companies allow the sales force higher fixed salaries and lower commission shares. Risk minimisation for the sales force. Internally, they still vehemently assure each other that "we are still the innovation leader". are still the innovation leader". All this is strongly reminiscent of the paradoxical sentence: "Yesterday we were at the abyss, but today we are one step ahead ...!" The associated The resulting slowed-down activities then lead to an entrepreneurial showdown until, in the end, major customers are lost and valuable sales successes fail to materialise. Then one seeks external external advice and, on taking a neutral look at the market, realise that they have simply been left behind. You have run into disaster with your eyes wide open! End of the line and already happened, what always happens: The shareholders change the management and things continue with more pressure and less investment. This is not a gloomy fairy tale, but unfortunately all too often a frightening reality. reality, as this dangerous development too often takes its fatal course.
Mistrust and Pressure as the Cause
Behind this hidden toxic corporate culture often lies a basic attitude a basic attitude of management based on mistrust and a pejorative distrust and a pejorative view of people. Accordingly, people only follow their own interests and must therefore be managed. Staff appraisals, position-related remuneration and bonuses are used to justify ever tighter schedules and thus ever more pressure. People are used as service providers service provider, a tool or part of a machine. This basic attitude leads to more and more bureaucracy and
politics within the company, while the protection of one's own position and the status quo lead to change being increasingly change is increasingly rejected and the system is paralysed.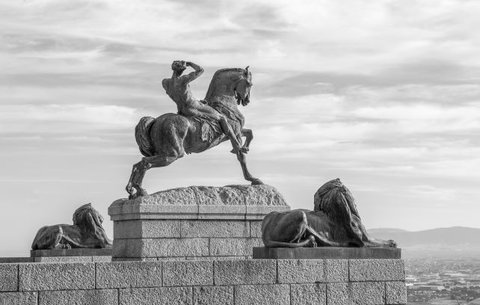 Therefore, the central question is how the corporate culture and ways of working can be developed in such a way that ...
diverse perspectives are desired and encouraged.
communication is at eye level and hierarchies are hardly noticeable.
the old may be questioned in a future-oriented way.
young and old like to cooperate to combine experience and digital affinity in the best possible way,
early "failure" is desired with new ideas (fail early) in order to keep overall risks and bad investments low and at the same time increase the chance that a few excellent innovations or business models will emerge from many courageous attempts.
Nothing else.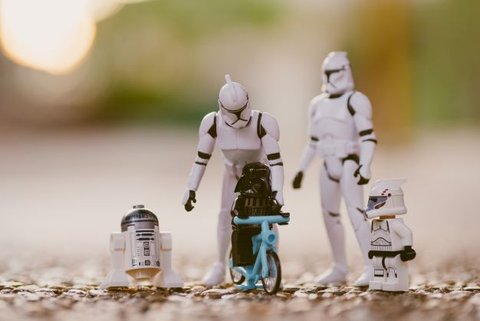 Why Change is difficult and Appeals are Useless
Every day, the People Managers, HR Developers and controllers to please treat each other with respect and to work more agilely and efficiently. This is usually unsuccessful because appreciation and agility are essentially a question of attitude on the part of each individual, which cannot be changed by appeals or directives. They are only secondarily based on simple, self-effective methods, the behaviour. In order to change the everyday "behaviour", the "attitude" must first develop, because it is deeper. Each of us has been shaped over decades and finds it difficult to change to a new behaviour on some issues. 
When it comes to appreciation, it's easy to explain: If you don't communicate very mindfully at home and lack partnership, you will also be an "elephant in a glass house" at work. The imprint for this behaviour probably comes from childhood. A toxic corporate culture can reinforce this imprint.
The agile mindset is more complex. It is composed of the attitude towards work and leadership, towards people and the view of oneself. People with an agile mindset serve customers and each other to make something great possible. They firmly believe that they can learn anything to achieve their goals. Fortunately, this mindset requires fewer leaders. It allows leaders to work more on the system rather than in the system. It is based on a culture of trust that empowers each team member to make operational decisions within the team and thus move forward faster instead of waiting for decisions from superiors.
You still have doubts? Can you immediately think of a few reasons why this is not feasible for you? Then you probably have an attitude towards this that is based more on the distrustful view of man, and you had better work on it. Better for you and for your environment! This clumsy appeal will probably fizzle out due to your imprinting. Shall we conciliatory agree that you go directly into implementation, if the basic attitude of value appreciation and agile mindset could be implemented on a nuclear submarine? It can be implemented and has proven itself many times over, as former commander David Marquet, ex-captain in the US Navy Seals humorously demonstrates in this Youtube video (link) titled "Turn the ship around" proves. Two simple keys to his brilliant culture change follow as examples:
Delete "they", put "we". He replaced "the others" with "we" and thus created a new culture that does not thrive on revealing the mistakes of others to the boss, but a culture in which everyone can take responsibility and improve the common result through direct conversations.
Leaders encourage team learning because they say "I don't know!". This led to the creation of the Ladder of Leadership communication template. It helps leaders to ask questions that strengthen their staff. When asked "Boss, how do I solve the problem?", leaders no longer responded with the solution itself, but developed each individual by asking the appropriate questions: "What do you suggest", "What are you going to do" or even "How did you solve it?"
Living Appreciation Begins within the Families
Attitude, values and principles are different levels. Attitude defines values. Values lead to principles. Principles define behaviour. If you want to change behaviour, e.g. in terms of agility, structure, efficiency or appreciation, you need a diversion strategy. "If you give people positive experiences with new methods, they will change their attitudes and then their actions." (Die Musterbrecher ®). This is a mammoth task for personnel development and corporate management. More and more employers are therefore relying on a mix of internal soft skills training and of an external solution to achieve the change of attitude to speed up the process. They connect the external service offered with a great secondary benefit for colleagues to achieve a high user rate. The following example uses an out-of-company place of discovery and combines the unconscious change of attitude with family relief against stress and mental burden so that everyone feels: It can be done! 
The easyfaM parent and family programme for employers uses the family as an informal place of learning to break down old thought patterns and at the same time to help the loved ones at home become a happy family team with new methods. The company has lovingly developed the drivers of a self-effective organisation for the family and from this developed the programme components: playful and agile family boards, online parent tutorials and implementation support. The supported programme of the provider easyfaM GmbH & Co KG relieves families and enables playful positive experiences so that the change in attitude succeeds. In the company, the aspired role of leaders is the enabler, living a culture of trust at eye level. Important methodological elements include:
Appreciative communication techniques and active listening

Methods such as Kanban boards and daily standups so that teams communicate with each other, learn lessons from each other, and 

talk and find solutions without being managed.
Since there is of course also an unconscious adherence to the previous methods among managers, it is advisable to start the methods of self-determined organisations in a few pilot teams, have them accompanied by experts or managers with an agile mindset and in this way let the team and the manager experience that a self-determined workplace is more fun, faster and more innovative. It won't be long before the "old" managers learn to appreciate the new freedoms and work much more on the system instead of in the system.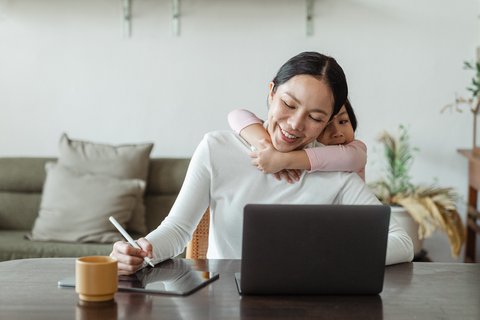 New Attitudes Bring Future-proof 
After a few months, more and more colleagues adapt new attitude towards many central issues. This is infectious, creates discourse and brings dynamism into the organisation. Previously unattainable goals become reality. How would it be if you could, for example, increase employee satisfaction to 85 per cent, increase the perceived compatibility of family and work by per 30 cent and reduce the sickness rate from 8 to 4 per cent, or increase the recommendation rate to new employees to 95%? However, what is existential above all is that a change in attitude results in a change in behaviour in everyday life, so that a bold digital transformation and the innovative securing of the company's future become possible.
19.12.2021, Christian Eineder