Time management in the family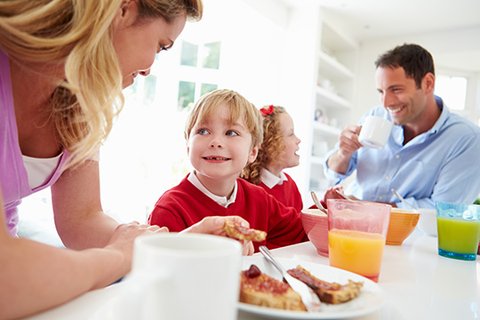 Expertenvortrag (27min) "Zeitmanagement für berufstätige Eltern"
Methodenkarte & Zusammenfassung
Methodenkarte Zeitmanagement in der Familie,

522.6 KB

Leitartikel: Muss denn immer alles perfekt sein? Gekonnt abgeben und loslassen.

275.5 KB
---
To access the training you need training access:
Time management in the family
A few tiny tricks can help us to manage time well organized, but without stress. Even fun is allowed! 
This training shows ways to get rid of some hustle in everyday life.
Here are some hints:
Replace being tough and pushing kids with slight competition (who is first, better, crazier, ...)
Keep in mind that you are the coach of your kids. This means don't just scold your kids, but remind them gently and explain. Find the individual trigger of what motivates which person to do it.
Engage your kids in the housework, based on their age. You may want to use the easyfaM Taskboard or the easyfaM Race to get this started (see also pictures below).
Take time for yourself as adult and as a couple. This improves life quality.
Find out many more practical hints what makes life as a family, and expecially as a parent a lot easier. No matter if you are working parent or not, easyfaM's mission is to save you quarrel and time, so that you get more valuable time for the important things. Find out more, take your time to implement and make sure that you notice when you did things right. This strengthens your progress to becoming relaxed, souvereign and inspiring.