Routines create confidence and trust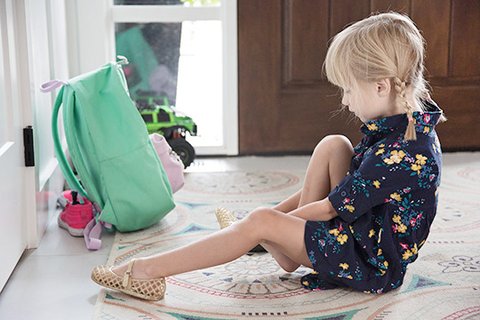 Children sometimes waste time after getting up until leaving the house. If we parents need to correct, kids quickly overreact. Quarrels often arise at moments when we all wanted a relaxed start into the day.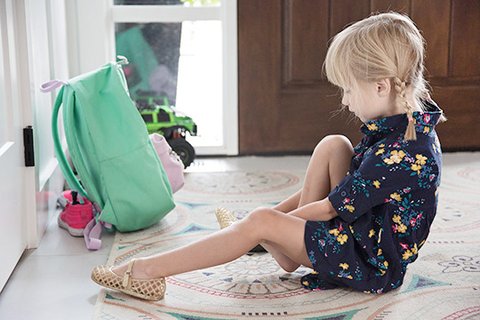 Have you already washed and dressed? The lack of morning and evening routines in a family with younger children can often be measured in decibels. When we have to correct, disputes often arise at times when we all want to have a relaxed start in the morning or a loving evening atmosphere. For these situations we found relief.
Routines give peace, stability and orientation in an ever faster environment. They help children, but also parents, to structure the day and gain control. Automatisms make life easier. If connected with a play-like routine and slight competition, your routines start to flow in harmony. See below for the easyfaM solutions or go to the shop straight away.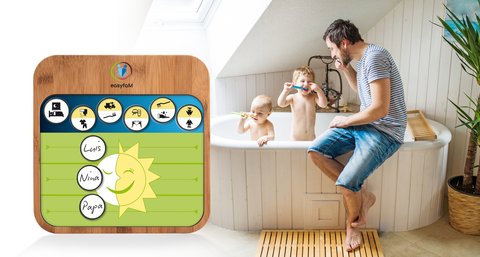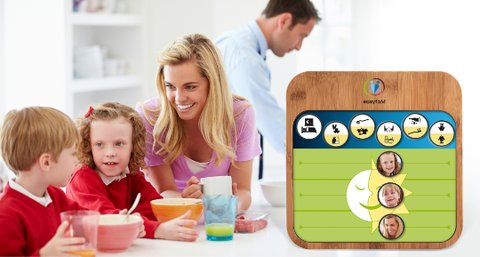 Solution: Routines give confidence and reduce stress
Since years the use of physical Kanban boards has impressively improved cooperation in agile working development teams. You can transfer this in a very simple way to your family. Give the kids routines and visualize clearly what you expect. Then the kids enjoy using it. They love the playful routine and you have much less quarrel.
The process tool easyfaM® Race uses the playful attraction for preschool children. Step by step, children use their play figures next to each other and follow the order that parents have set on the coins. Even the discussions about the right clothes are not necessary anymore when children want to be the first at the breakfast table.
Children love repetition more than arbitrary actions. If they repeat certain behaviors over and over again, they will soon no longer question them. The most critical phases are taken over by the race: the morning and evening routines. So children can go to bed in a lovingly atmosphere and without quarrels and dream sweet. Have a look at the product easyfaM Race to better understand and get an explanation of all effective principles.
Your journey
Select the right product easyfaM® Race
Setup tool and methods with your family
Find additional support and information on similar topics, downloads in the video coaching area
Experience with easyfaM in everyday life

"The playful routines with the easyfaM Race relieved us a lot. We were again in-time reaching kindergarten!"
Mark & Maria W., Schongau

"So grateful for the change in behavior and respect among us! Won lots of time, got rid of most arguments. Great how adjustable to our needs it is!"
Mia & Phil L., Munich

"We use the Race with the 3 younger kids. Lots of fun, much faster in the mornings and often in time :-) Great tool!"
Gregor and Petra S., Salzburg