easyfaM Taskboard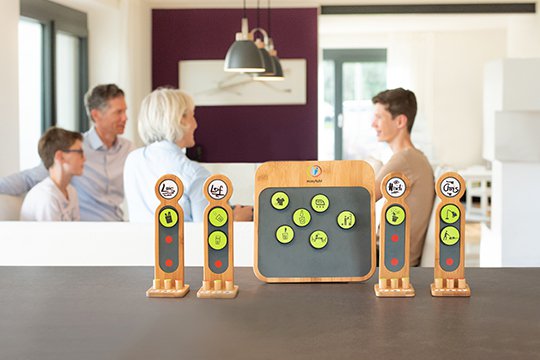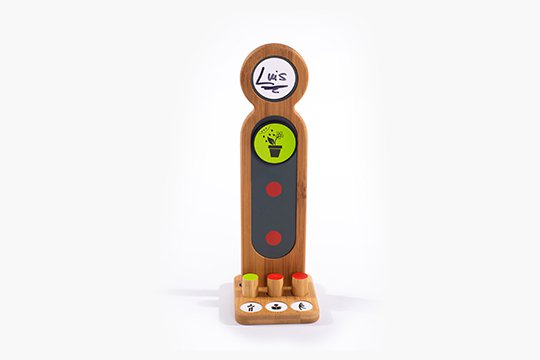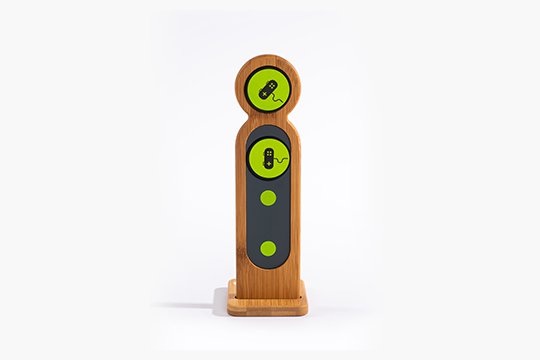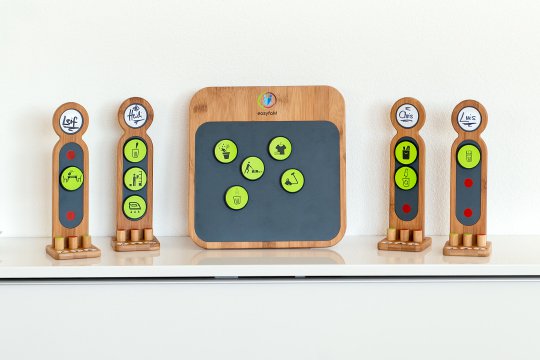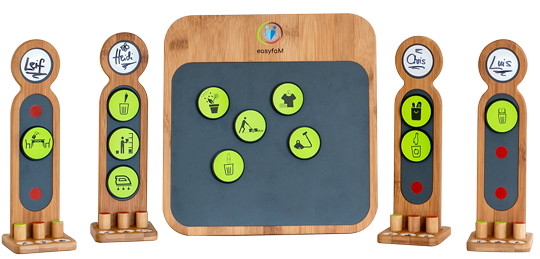 easyfaM Taskboard
For playful teamwork in the family: The magnetic board not only helps parents and children with the fair division of tasks in the household, but also recurring personal tasks (e.g. homework, feed pet) can guide you here. Everyone does his tasks independently. Quickly grab the picture of your favourite task, drag it onto your figure and get started. Everyone can always see who made what contribution to the household. 
---
incl. VAT, plus shipping costs
delivery time: 1-2 days.
The flexible time and task management minimizes quarrels and makes the children more self-reliant. Children love the tasks visualized as "brain candies" because they can remember pictures well. They are motivated by the gentle competition, the visibility of progress, the independence and freedom in time management. The Taskboard strengthens your family ties, appreciation and team spirit.
Product information
Suitable for 5-99 years
Designed for 4 people. 
For more than 4 persons, please also purchase the extension set.
Complete set with bilingual instructions (DE, EN)
Contents:

1 storage board with stand and connecting screws
4 figures with 4 table stands and 12 bamboo pins with green and red front side
Full sticker set with a selection of 70 green and 58 white stickers
14 black magnet coins, later to be covered with stickers

Warning: This organisation tool is not a toy. Not suitable for children under 4 years! Small parts – danger of choking!
Article weight: approx. 1.600g
Product dimensions:

Overall dimensions board with 4 figures approx. width 50 x height 26 x depth 9 cm
Board approx. W26 x H26 x D1 cm with foot depth 4 cm
Figure with foot W7.5 x H23 x D7.5 cm

Packaging size: approx. 28.5 cm x 27.5 cm x 5 cm
Assembly required: Yes, small workshop with children to individualize to your family needs
Spare parts: Please purchase the easyfaM Taskboard Refill Set
Main materials: Bamboo wood, a fast-growing renewable material, which is usually grown without fertilizers and pesticides due to its high robustness. It is very hard, dense and at the same time flexible enough for many years of use by families. The woods, varnishes and glues were randomly tested for toxins and heavy metals. None of them could be detected.
Packaging: Plastic-free, to protect the environment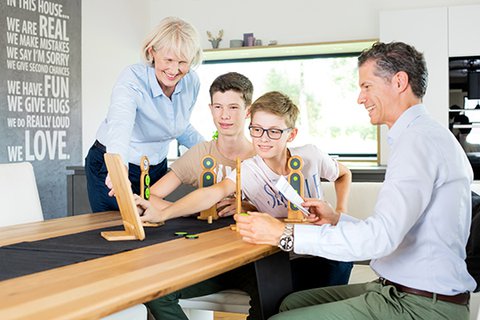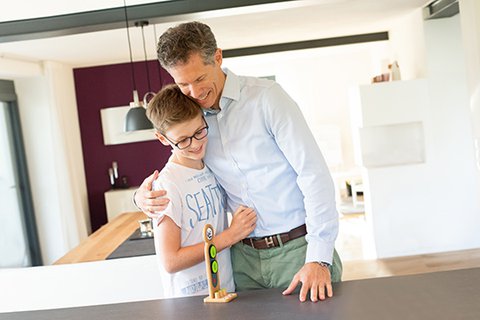 Experience with easyfaM in everyday life

"Who'd have thought that my husband and the kids share all housework with me fairly. Great change, thanks!"
Melina and Luis R., Zuerich

"We use the Taskboard with 8 persons. Wonderful, how it organises bigger workloads in teams, by itself!"
Gregor and Petra S., Salzburg

"Much better now, helping each other without quarrels. So fair, simple and efficient!"
Peter and Margret Z., Dachau