28 May 2019
Family-conscious employers are more profitable. How to convince my boss!
"I could put more energy into my job if my employer gave me more freedom in terms of time and place," one hears many employees say again and again. At the same time, many employers are suffering more than ever from an existential shortage of skilled workers. A family-conscious corporate culture helps both employees and employers.
---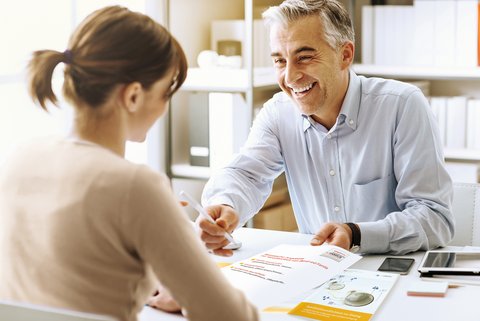 EMPLOYEES ARE 23 PERCENT MORE MOTIVATED
If employers take into account the uncertainty and the need for information about changing family situations, this increases the emotional attachment of employees to the company and their motivation. They benefit disproportionately when employees are able to work when they have time.
PRODUCTIVITY INCREASES BY 15 PERCENT
Flexible work opportunities significantly reduce absenteeism due to child illness or family stress. In addition, employees and managers who gain experience in family work increase their social, leadership and organizational skills.
37 PERCENT MORE APPLICATIONS FROM HIGH POTENTIALS
Numerous studies show that high potentials are just as important as values such as credibility and authenticity as family-friendly working hours and diversity. Family-friendly work models automatically promote the compatibility of work and family life and equal rights for men and women. Numerous companies are now involved in the FKi, the Women Career Index or the entrepreneur network "Success Factor Family" in order to make a public commitment to family friendliness. They have proven that diversity in management teams is a catalyst for innovation, the pace of change and corporate culture. For Eva Faenger, Diversity Manager at multiple FKi award winner Hewlett-Packard Enterprise, "Diversity and the explicit promotion of women [...] is a fuel for economic success, especially in the context of digitisation".
FAMILY-CONSCIOUS EMPLOYERS ARE MORE SUSTAINABLE IN THE FUTURE
The medium-term future prospects for companies differ dramatically when, in addition to the shortage of skilled workers, the challenges of digital transformation have to be overcome. In order to be able to tap new market potentials, a digitally competent workforce is required that can react quickly and flexibly to changes. Employees must acquire new skills to apply digital technologies, digitize the product environment and tap new market potential. Digital business competencies must be developed at all levels of the hierarchy. According to DGFP practice paper 2/2016 (DGFP: Deutsche Gesellschaft für Personalführung e.V.), these are primarily personal responsibility, communication skills, networking skills and agility. Experience shows that mixed, heterogeneous teams work much more innovatively and quickly. Particularly in management teams, diversity is a catalyst for innovation and speed in relation to digital transformation.
THERE IS A WAY! EVEN WITH A SMALL BUDGET
Small and medium-sized enterprises can also implement family-conscious working hours and the re-entry of parents, e.g. through timely planning and active organisation of parental leave and coaching. Home office opportunities, part-time work or job sharing as well as accompanying measures such as innovative agile working methods for families reduce the excessive burden on working parents. 
Many SMEs are concerned that their current corporate culture is too far removed from the new requirements. An innovative employer concept from easyfaM GmbH & Co. KG. It helps employees to structure themselves and their families with the help of agile Kanban boards. In online video training, employees learn family-friendly business methods that they also need to develop their professional skills. In this way, companies anchor the important basic competencies across all hierarchical levels.
If the employer doesn't change anything, he initially doesn't feel the disadvantage - except in a creeping growing, existential shortage of skilled workers and a possible failure due to disruption. Family-friendly companies, on the other hand, will develop more profitably than ever before.
Photo credits: Netzwerkbüro Erfolgsfaktor Familie, easyfaM GmbH & Co. KG