14 September 2020
ADHD Germany e.V. recommendation for easyfaM
The positive review of the Attention deficit / hyperactivity disorder (ADHD) Germany Association recommends easyfaM products for theire families. The material is versatile and well composed.
---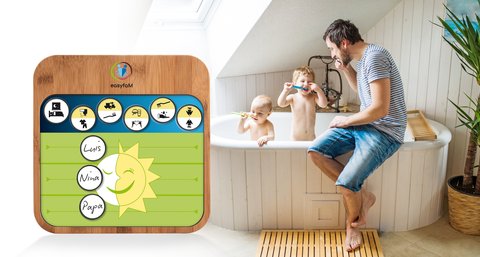 New review in the association magazine of ADHD Germany Association.
In addition to the family boards, easyfaM offers an extensive video portal with coaching videos for parents, which give concrete tips and show how certain problem topics can be addressed in the family. These range from the organization of a pupil's desk to time management in the family to the introduction of rules and the practice of good behavior. 
The videos are complemented by checklists, method cards and training suggestions. It requires a certain motivation and willingness to cooperate from all family members to use it. All in all, the material is versatile and well thought out.