Work more flexibly and freely! How to get a family-friendly employer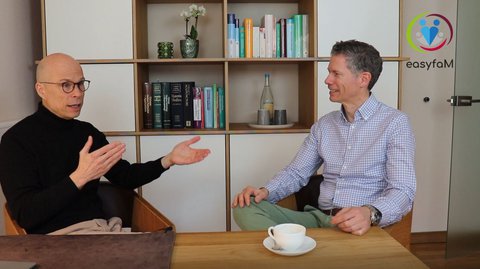 ---
To access the training you need training access:
Work more flexibly and freely! How to get a family-friendly employer
In an interview with paediatrician Ekkehart Hamma, we find out what parents can do to help their children become independent faster, develop very well and give parents more freedom.
✓ NOSURITY: The root of independence
✓ FULL SERVICE: What parents usually do wrong today
✓ NO: Why we should learn to love this word
✓ TALKING IN SLEEP: That's why children do it
Discover new insights in an interview with the expert, pediatrician Ekkehart Hamma from Isny
ATTENTION: Here follow many more interview clips with the sensational pediatrician Ekkehart Hamma, when the processing of the 2.5 hours of material is finished piece by piece.