Webinar training set with 2 year online access and Taskboard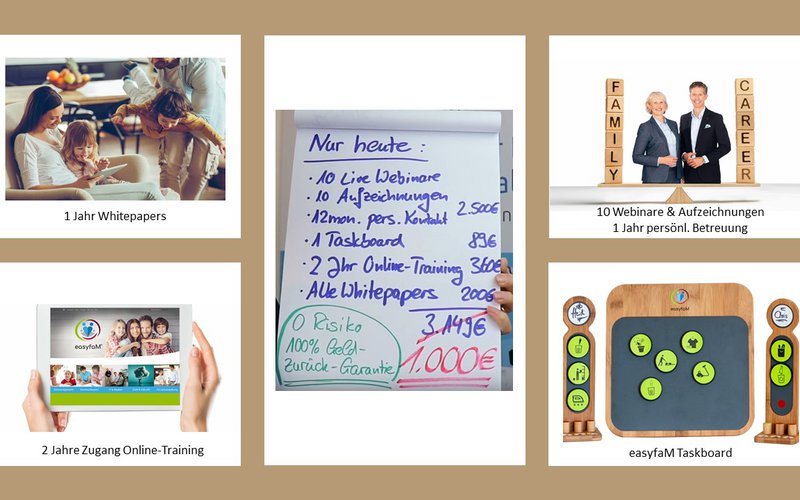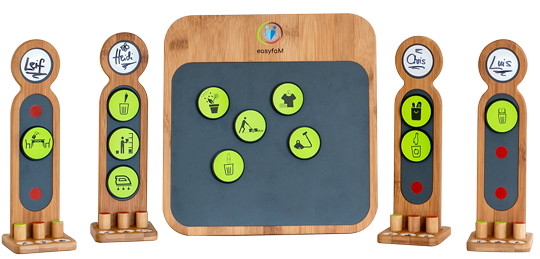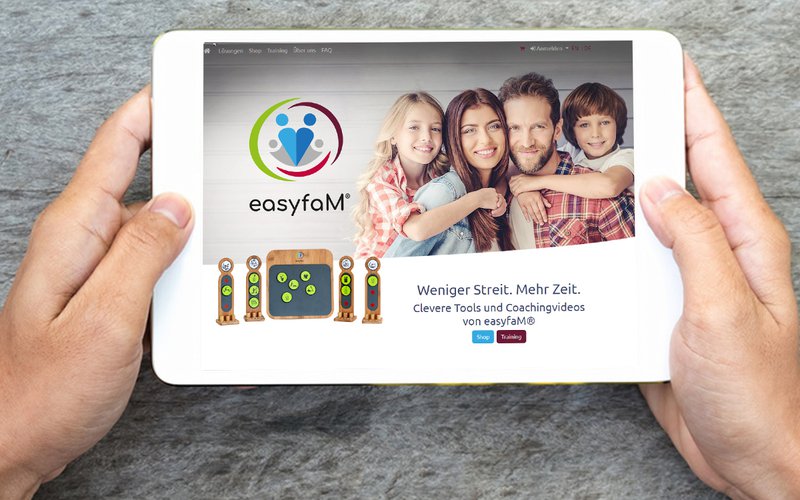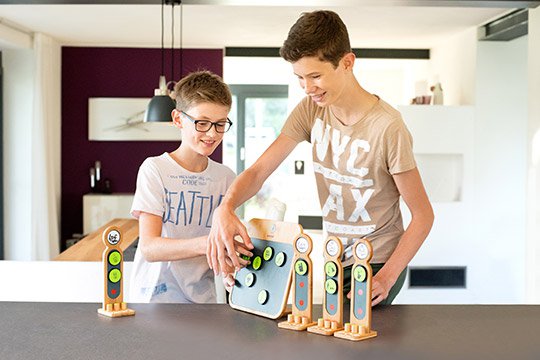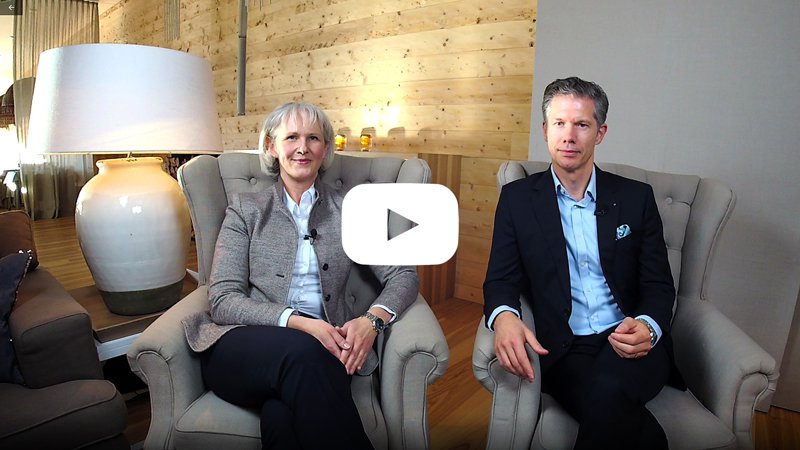 Webinar training set with 2 year online access and Taskboard
This very personal Webinar Set is ideal for families with children from 4 to 18 years. It supports you as much as possible to ensure that you and your family have a wonderful future together, regarding partnership, kids' development and your career development, if you want. You could even become a sales partner of easyfaM after this training, helping many other families to save time and build relationship.
This set has a value of EUR 3.149,-- and includes:
10 Webinars, 
10 recordings of the webinars,
12 months personal consultation (up to 2 x 30min per month, via telephone, email or Skype),
2 years full access to easyfaM Online training platform: For the right communication, routines, mindset, time-management, SMART target agreements with teenagers, future trends and job orientation, mindmapping and other learning techniques, and other best methods for parents.
1 easyfaM Taskboard, The agile task management, activating everyone in the family to contribute to the housework and indipendently going through his daily routines. 
All whitepapers within 12 months. In-depth insights via email or in the online training platform.
100% money-back-guarantee (14 days, except shipping costs)
Normal price EUR 3.149,--. Discounted set price for fans and members.
Please note, that this special price leads to a different process for activating your access to the online training area. This may take up to 24 hours during weekdays, up to 48 hours during weekends.
The invitation to the webinar may take up to one week. If you miss a webinar, no problem, just join the next one!
---
incl. VAT, plus shipping costs
delivery time: 1-2 days.